Spice of Life Meatless Meats & Jerkies
Spice of Life meatless meats and jerkies are Vegan… Wheat Free… Cholesterol Free… Hormone Free… Chemical Free… Sugar Free… Certified non-GMO. The jerky can be eaten straight from the packet and is known to assist coeliacs, diabetics, low sodium dieters and athletes, such as founder Spice Williams-Crosby, who require additional protein.
With two Masters degrees – one in Fitness Science and the other in Holistic Nutrition – and a PhD in Natural Health Sciences – Spice is also a Hollywood actress (Vixis, the muscular female Klingon officer in Star Trek V) and stuntwoman (she has hung from a helicopter 350 feet off the ground) as well as a martial artist with three black belts.
Spice's goal is to continue to set an example for the 'women of the new millennium' – spiritually focused, mentally alert, and physically capable.
Check out Spice's website here, her Facebook page here, and her Instagram here.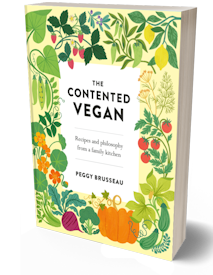 THE CONTENTED VEGAN is a complete guide to the emerging vegan lifestyle. Based on two decades experience of raising a vegan family.
I don't know if you find it hard to remember web links that are impossibly long and full of gobbledygook?
If you are, then I've got some good news…
We've made it incredibly easy for you to share a link to my book with your friends – in a way that doesn't require a degree in programming!
Simply give them this link–
"get.veganbook.today"
No www or anything else – just get dot veganbook dot today. That'll do the trick – try it!