I could have talked with Howard Jacobson for hours… we had a wonderful conversation, but a short one due to time constraints. I liked that we got straight down to business: Why do this plant-based thing?
Howard knows a thing or two. He has a broad, insightful perspective that is positive and companionable. Plus, he's been to London!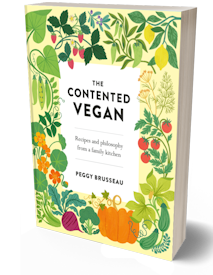 THE CONTENTED VEGAN is a complete guide to the emerging vegan lifestyle. Based on two decades experience of raising a vegan family.
I don't know if you find it hard to remember web links that are impossibly long and full of gobbledygook?
If you are, then I've got some good news…
We've made it incredibly easy for you to share a link to my book with your friends – in a way that doesn't require a degree in programming!
Simply give them this link–
"get.veganbook.today"
No www or anything else – just get dot veganbook dot today. That'll do the trick – try it!