I admire Adam and Shoshana for raising their children on a plant-based diet. There are more and more families doing so, which is tremendously exciting. Many health problems that become apparent later in life can be avoided by having a good dietary start in life.
I enjoyed our conversation in episode 406. There is so much to talk about! My feeling, always, is to encourage ease and to ensure food is surrounded by a quality of peace. Between the three of us, we had a wide-ranging chat. I hope Shoshana made the Leek and Potato Soup we discussed!
You can listen to our conversation here.
Show notes page: The Power Of The 80/20 Rule With Peggy Brusseau – PTP406
YouTube video: The Power Of The 80/20 Rule With Peggy Brusseau – PTP406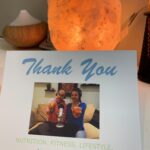 Click to share on Twitter