The Average Vegans Podcast
The Average Vegans Podcast is for vegans, vegetarians, and anyone interested in living a plant-based life.
I really enjoyed talking with Meg and David, best friends in the south-east of the US, who describe themselves as 'average folks trying to live a cruelty-free, vegan life.' They have a very down-to-earth presence and talk about the plant-based diet in a way that is both practical and positive. If you are even slightly interested in a vegan way of eating, check them out: they are very welcoming.
Their website is here – you can listen on iTunes, Stitcher, Pocketcast, or anywhere else you get your podcast fix.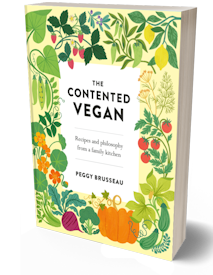 THE CONTENTED VEGAN is a complete guide to the emerging vegan lifestyle. Based on two decades experience of raising a vegan family.
I don't know if you find it hard to remember web links that are impossibly long and full of gobbledygook?
If you are, then I've got some good news…
We've made it incredibly easy for you to share a link to my book with your friends – in a way that doesn't require a degree in programming!
Simply give them this link–
"get.veganbook.today"
No www or anything else – just get dot veganbook dot today. That'll do the trick – try it!